Auto Spare Parts
GLD has strong and long-standing relationships with many distributors and vendors of genuine and aftermarket auto spare parts worldwide. We developed well-structured & cost-effective logistics from any part of the world. Therefore our sales prices are the most competitive among other wholesalers and traders providing the fastest delivery which is always in time. We cooperate with reliable partners assuring you of the best quality of their production. The company has been successful in developing business connections all over the world primarily because of dealing in quality products and providing the best sales and after sales support in the industry.

GLD offers the best market rate for all spare parts and all items made available with short notice. Our global supply base offers us an obvious advantage to provide quality parts at the right price. We have aggressively expanded our product line to cover many more vehicle models and suppliers in order to provide customers with a consistent and reliable service.

You can let us know your car parts requirements, order them, and have it delivered directly to your door at the most competitive prices. If your search for your auto spare parts comes up short, just call one of our sales professionals to help assist you in finding genuine spare parts you need. Our staff can help you out to get your exact requirements. We stock many types of parts. For all leading brands you will get unbeatable support from our spare parts team with the right products, at the right price, at the right time.


Aluminum roof rail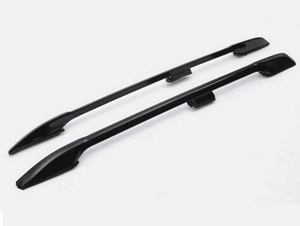 Measurement:Set
Brand: Toyota
Description:
Adds Sport Styling and Appearance to Your Vehicle. Constructed From Aircraft Grade Aluminum Alloy For Durability and Plastic. Install On To Original Roof Rack Mounting Points. Hardware Come With Rack. One set includes Two Pieces OE Style Roof Rack Side Rails.



Seat belt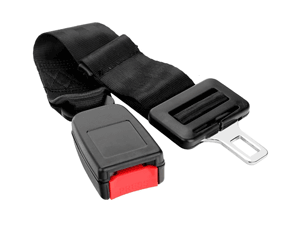 Measurement:Each
Brand: Hittime
Description:
Safe to use on Baby and Infant seats. Increases the size and improves comfort of your existing seat belt. Ideal for use with big people, pregnant women, fire fighters and service men with bulky equipment belts, those with limited mobility and range of motion. Fits 95% types of buckles and receivers.


IR All Season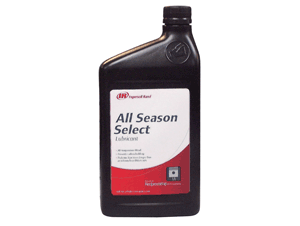 Measurement: Ltr
Brand: Ingersoll Rand
Description:
All Seasons Select lubricant is a synthetic, all-temperature blend that is designed to increase efficiency, reduce wear and prevent carton building. It performs four times longer than petroleum-based lubricants. Recommended 2,000 hours of service between lubricant change-out under normal operating conditions.
Bearings and seal kits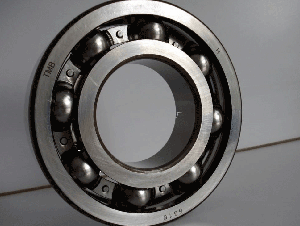 Measurement: Each
Brand: SKF, Timken, NSK, Torrington, FAG, Koyo.
Description:
A bearing is a machine element that constrains relative motion to only the desired motion, and reduces friction between moving parts. The design of the bearing may, for example, provide for free linear movement of the moving part or for free rotation around a fixed axis or it may prevent a motion by controlling the vectors of normal forces that bear on the moving parts. Most bearings facilitate the desired motion by minimizing friction. Bearings are classified broadly according to the type of operation, the motions allowed, or to the directions of the loads applied to the parts.

















Sealed Lead-Acid Batteries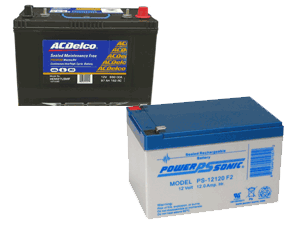 Measurement: Each
Brand:Hyundai, Mazda, Nissan
Description:
a filter in the fuel line that screens out dirt and rust particles from the fuel, normally made into cartridges containing a filter paper. They are found in most internal combustion engines.Fuel filters serve a vital function in today's modern, tight-tolerance engine fuel systems. Unfiltered fuel may contain several kinds of contamination, for example paint chips and dirt that has been knocked into the tank while filling, or rust caused by moisture in a steel tank. If these substances are not removed before the fuel enters the system, they will cause rapid wear and failure of the fuel pump and injectors, due to the abrasive action of the particles on the high-precision components used in modern injection systems. Fuel filters also improve performance, as the fewer contaminants present in the fuel, the more efficiently it can be burnt.

Fuel filters need to be maintained at regular intervals. This is usually a case of simply disconnecting the filter from the fuel line and replacing it with a new one, although some specially designed filters can be cleaned and reused many times. If a filter is not replaced regularly it may become clogged with contaminants and cause a restriction in the fuel flow, causing an appreciable drop in engine performance as the engine struggles to draw enough fuel to continue running normally.
Air filter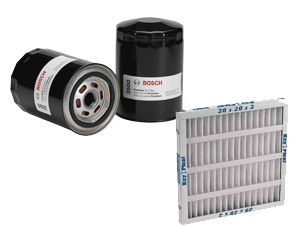 Measurement: Each
Brand: Mann, Purolator
Description:
Air filter is a device composed of fibrous materials which removes solid particulates such as dust, pollen, mould, and bacteria from the air. Filters containing an absorbent or catalyst such as charcoal (carbon) may also remove odors and gaseous pollutants such as volatile organic compounds or ozone.[1] Air filters are used in applications where air quality is important, notably in building ventilation systems and in engines.

Some buildings, as well as aircraft and other human-made environments (e.g., satellites and space shuttles) use foam, pleated paper, or spun fiberglass filter elements. Another method, air ionisers, use fibers or elements with a static electric charge, which attract dust particles. The air intakes of internal combustion engines and air compressors tend to use either paper, foam, or cotton filters. Oil bath filters have fallen out of favor. The technology of air intake filters of gas turbines has improved significantly in recent years, due to improvements in the aerodynamics and fluid dynamics of the air-compressor part of the gas turbines.






Oil filter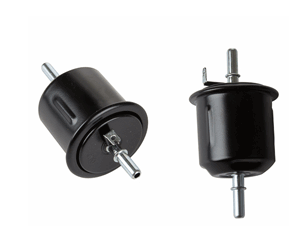 Measurement: Each
Brand:Bosch, Purolator
Description:
a filter designed to remove contaminants from engine oil, transmission oil, lubricating oil, or hydraulic oil. Oil filters are used in many different types of hydraulic machinery. A chief use of the oil filter is in internal-combustion engines in on- and off-road motor vehicles, light aircraft, and various naval vessels. Other vehicle hydraulic systems, such as those in automatic transmissions and power steering, are often equipped with an oil filter. Gas turbine engines, such as those on jet aircraft, also require the use of oil filters. Aside from these uses, oil production, transport, and recycling facilities also employ filters in the manufacturing process.