Fire Alarm Systems
From a basic conventional Fire Detection and Alarm System for the residential market to our sophisticated Fire & Gas Control Systems for the Oil & Gas industry, GLD has the enviable reputation for supplying state-of-the-art technology leading Fire Detection and Alarm solutions throughout the Gulf States. Our Fire Detection and Alarm Systems offer reliable, early detection of all types of fires, coupled to superb false alarm management.

We recognize that fire knows no boundaries and it can attack where and when least expected. This is why GLD is fully committed to providing our clients with the right technology to detect and alert them about a fire threat at the earliest stages, allowing more time to evacuate, to respond and to extinguish fires before they have time to develop into large ones that could threaten lives, properties and business continuity.

As specialist fire engineers, we will assess the risks and hazards surrounding your building before we recommend any of our products or services. Our Fire Detection & Alarm products fully comply with the highest International Standards of Approval.


Fire Alarm Panel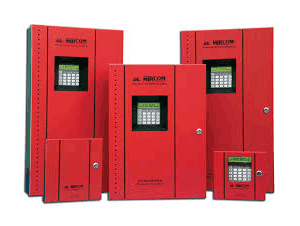 Measurement:Each
Brand: Mircom
Description:
Our fire panels are a breeze to install, provides clear and constant feedback on all aspects of fire alarm system activity and is fully compliant with EN54. It's a powerful, intuitive and feature-rich loop analogue addressable fire panels. The range offers an array of user and installer friendly features.
















Fire Alarm Accessories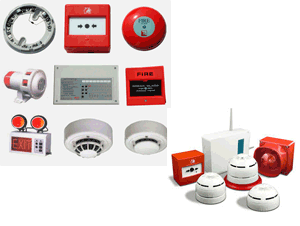 Measurement:Each
Brand:Mircom
Description:
A complete line of remote reporting, resistors and synchronization modules for fire alarm systems.




















Fire Alarm Cable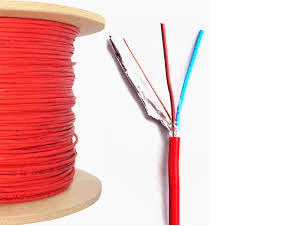 Measurement: mtrs
Brand: Cavicel, Pyrotenax
Description:
We are offering supreme quality Fire Alarm Cables that are specially designed for wiring of fire systems, fire protective circuits, burglar alarms, smoke detectors and voice communications. These fire alarm cables comprise of high temperature electrical wire and is temperature rated up to 90 degrees Celsius. Our fire alarm cables are manufactured under the international parameters and stringently tested by our team of engineers.

It is formed for the applications where high level of mechanical protection is provided by steel wire braiding and shielding is required. Further, these wires are flame & light resistant, which can withstand any exposure to chemical and radiation. Fire Alarm Cables are fixed transmission cables and are installed on or beneath plaster surfaces in dry and damp premises as well as in the open air. The cable is supplied with the message "Fire Warning Cable" printed on it and is specially suited for installation in modern fire alarm systems.
Duct Smoke Detector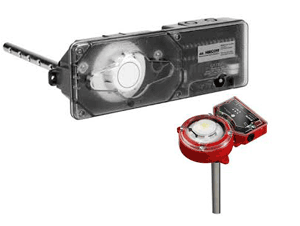 Measurement: Each
Brand:Mircom
Description:
Mircom's Intelligent Smoke Duct Detectors are the latest analog addressable innovation for early detection of smoke and products of combustion present in air moving through HVAC ducts in Commercial, Industrial, and Residential applications.

The Duct Detectors are designed to prevent the recirculation or spread of smoke by air handling systems, fans, and blowers. Complete systems may be shut down via the building's fire alarm control panel (FACP) in the event of smoke detection.
Horn strobe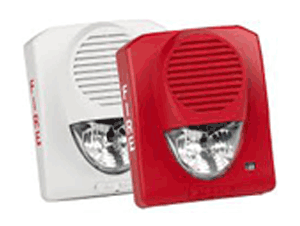 Measurement: Each
Brand:Mircom
Description:
Mircom carries a full line of visual signaling devices including fire alarm strobes and horn/strobes. The horns are designed to provide audible and visual signals for fire alarm protection systems. The strobe provides a wide range of candela light output options in a single device.






Battery smoke detector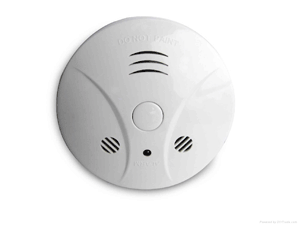 Measurement: Each
Brand: Mircom
Description:
Mircom carries a full line of smoke detection devices for our conventional fire alarm control panels. Battery operated smoke detector supplied by us comes with affable control and conforms to International Standards.