Civil
All products are selected after carefully considering the market demand, enabling the company to service the needs of construction sector involved in the infrastructure developments in the state. The construction business have changed and matured over the years and GLD had adapted to these changes, growing considerably in the process. In today's market, with the concept of being "SOLUTION PROVIDER" in mind, GLD has the spread activities encompassing the supplies including material handling.

For off-the shelve deliveries we carry a large stock of spare parts. We are equipped with highly manufacturers trained and skilled technical personnel and modern equipment at our Service Workshop, which ensure prompt after sales services to our clients.


Concrete Column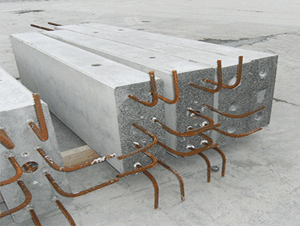 Measurement: mtrs
Brand: GLD
Description:
Precast Concrete Columns can be circular, square or rectangular. Reinforced Concrete Columns can be designed and manufactured to your specifications and can incorporate additional features and fittings. Precast Concrete Columns are generally considered for use on in-situ concrete flat slab projects where there's a high demand on tower crane hook time and tight construction programmes. When considering the use of precast concrete columns it is generally worthwhile, progressing all vertical elements as precast by constructing the stair and lift cores with precast twin walls.





Steel Structures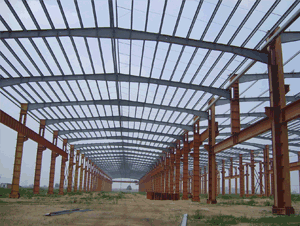 Measurement:mtrs
Brand: GLD
Description:
We stock a variety of steel beams to suit all needs. We have been supplying structural steel, steel beams & steel beams & columns in a variety of sizes and weights to customers in UAE and Kuwait for years - delivering steel beams straight to the site. We also supply Angles, Sheets, Bars, Channels, Flat Sections, Hollow Sections and Pipes. Our aim is to get your delivery to you as quickly as possible, and to help achieve this we keep steel stocks. We are happy to supply small and large quantities of steel, for domestic customers and commercial construction projects alike. In addition to supplying steel beams. Our variety of steel beams are perfect for all projects. Our beams come in a variety of sizes and weights, making them ideal for any project.



Gypsum wall Partition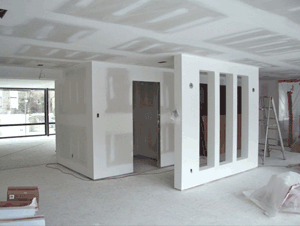 Measurement:mtrs
Brand:GLD
Description:
Gypsum board is one of the several building materials covered by the umbrella term "gypsum panel products". All gypsum panel products contain gypsum cores; however, they can be faced with a variety of different materials, including paper and fiberglass mats. Gypsum board differs from other panel-type building products, such as plywood, hardboard and fiberboard, because of its noncombustible core and paper facers. We offer a full range of lightweight gypsum partition and wall systems. Our system are non-load bearing and constructed using modern, drylining techniques. The metal framed gypsum partitions and walls can be used in all types of new and existing buildings, including private and social housing, apartments, healthcare, educational facilities, recreational and industrial properties.
False Ceilings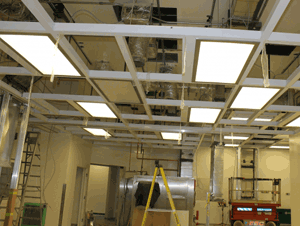 Measurement:mtrs
Brand:GLD
Description:
False Ceiling is the largest and non-obstructed part of a room. Hence it is considered to be one of the finest place to show on your imagination. So it is important to make your home interiors good enough. Secondly, False Ceiling also help to conceal the service lines, Air-Conditioning Systems, AC Ducts and Pipes, Electrical Wires, Fire Fighting systems etc. It also helps us to hide the original ceiling and design a false ceiling which can be carved to improve the look and feel of your home. False Ceiling also helps to provide efficient lighting effects with the help of hidden lights. Cove Lighting and Floating light effects adds to the beauty of your false ceiling thereby making your home more elegant and beautiful. Our experts use best grade Gypsum False to offer reliable services. These ceilings are easy to install and give a touch of royalty and sophistication in the ambiance. To meet the precise demands of clients, GLD offers a wide range of Gypsum Ceiling materials.

Paints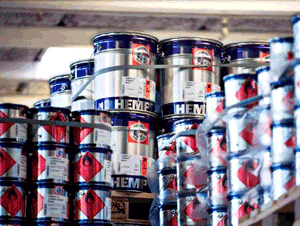 Measurement:Gallon
Brand:Hempel Paints, Jothan
Description:
GLD is also a supplier of top quality decorative and industrial paints that can promise the distinctive and decorative flair that you are looking for, along with safety, sustainability, and ease of use. We can provide you with the best supply industrial, commercial and domestic paints, and paint thinners at competitive prices. Our wide breadth of brands and products include small project paints, primers, automotive, industrial, concrete coatings and wood care categories and include such trusted names as Hempel, Jotun, National Paints and more.








Flooring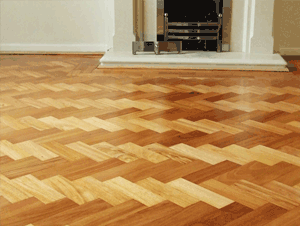 Measurement:mtrs
Brand: Wooden
Description:
Wood is a vast improvement over the cheap tiles often installed in the UAE, which can have a flat effect and make a home feel cold. Wood gives a room real warmth and character, right down to the way it feels and sounds. We have various collections such as British Style wood, Sherwood Forest, Burma Teak, European Oak and many more. These flooring will just lift up your interior and make it more beautiful. If you are seeking wooden flooring then GLD is a best source to serve you at affordable rates.









Flooring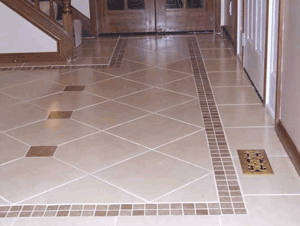 Measurement:mtrs
Brand:Ceramic
Description:
We have a wide range of tiles in Dubai appealing to both classic and modern tastes. Our selection will provide the best of large format tiles, 3-D tiles, metal, brass or even unique gold and silver plated tiles. Our material can be used in different ways be it decorative feature for your area, outdoor and indoor. From classical to contemporary, we have sourced the highest quality and most exquisite ceramics in the world. We are confident of helping you find the right product at the right budget and for the right purpose. GLD is a leading destination for some of the world's finest sanitary ware, ceramics, mosaics, and porcelain tiles in the UAE.




Roofing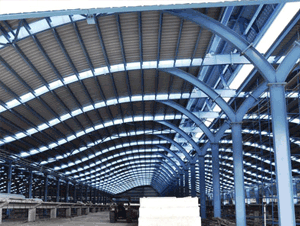 Measurement:mtrs
Brand:Kirby
Description:
Kirby standard steel panels are 0.5 mm or 0.6 mm thick and have a minimum yield strength of 345 MPa. Steel panels are hot dipped and galvanized with zinc or zinc-aluminium coating. Galvanized materials conform to G90 for 275 grams per square metre according to ASTM A653. Zinc-Aluminium coated materials conform to AZ150 according to ASTM A792. Kirby panels are prepared with a multilayered coating system to ensure long life and optimum coating adherence. The base material is pretreated, before applying a corrosion resistant primer and top coat. The combined thickness of the painted film is 25 microns on the front side and 12 microns on the reverse side. Standard colors provided are Arctic White, Caribbean Blue, Desert Beige, Sun Gold, Autumn Green and Galvalume/AluZinc.

Timber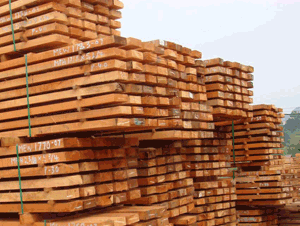 Measurement:mtrs
Brand: GLD
Description:
We have high quality hardwood, natural wood veneer, reconstituted veneer and solid wood flooring sourced from all over the globe. We have wide range of timber in our wood section from various parts of the world. Our Plywood section ranges from commercial plywood of various sizes with black and brown color film face. We also have Polyster white gloss finish plywood and blockboard with masking paper. Our large stock is available at our warehouse in Kuwait. With our continuously growing list of existing stock, our experienced team will help you find the suitable wood species that will enhance your designs.





Fencing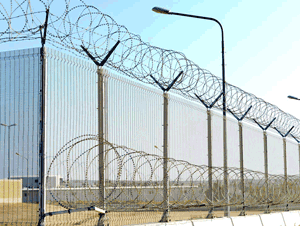 Measurement:mtrs
Brand:Any Brand
Description:
Chain Link Fence is ideally designed to meet the applications like fencing of farms, animals' enclosures, roof support in long wall mining, factories, houses, flying area, etc. These are available in standard as well as customized specifications as per the requirement of the application area. It also comply with the international standards when it comes to high durability, tensile strength and resistance to corrosion. These are also considered ideal for indoor and outdoor protection. Along with chain link fencing, we also provide galvanized SS doors and barbed wires for higher security.

We supply our range using galvanized stainless steel. This is basically the alloy of chromium, nickel, carbon, and other chemical elements. These when combined together offer high tensile strength. Moreover, the nickel coating is provided in order to offer resistance to tough climatic conditions. Being prominent Chain Link Fencing Wholesale Suppliers, we do thorough testing of our product prior to dispatch so that clients get the best quality product range from our side.


Privacy Fence Screen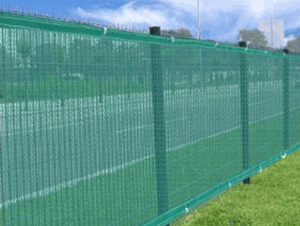 Measurement:mtrs
Brand:GLD
Description:
GLD also offers many choices of fence privacy material, including custom fabrication of heights and lengths to suit each individual's needs, as well as standard "in stock" sizes for immediate shipment. All of our fence privacy material is fabricated with reinforced binding on all 4 sides and include "built in" grommets for easy installation and a lasting fence screen.

Our fence screens provide a very attractive means of complete privacy, block wind and sun, and give any location a professional look. Whatever your need we have the fence privacy material to suit it. It is our policy to work closely with the fencing industry, safety groups and community organizations, acting on their feedback that we are able to deliver products that fully satisfy our customers.








Metal Door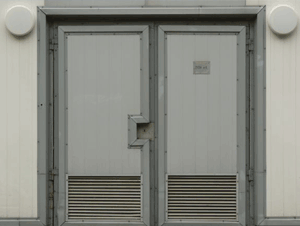 Measurement:mtrs
Brand: GLD
Description:
GLD also provides all kinds of doors from Steel to Stainless steel to combination of Steel frames. We provide Hollow Metal Doors where frames comply with the American standards and the European Standards, Non Fire Rated Steel Doors, Fire rated Steel Doors, Acoustical Steel Doors, Non Fire Rated Stainless Steel Doors, Fire Rated Stainless Steel Doors, Sliding Doors, Folding Doors and many more. Manufactured from cold rolled or galvanized steel and from stainless steel of either 18, 16 and 14 gauges.

We are also able to supply Lead Lined Doors commonly used to Radiology and X-rays Rooms of Hospitals and Clinics. Hollow Metal Doors finishes vary from epoxy primed, painted, and powered coated wrinkled or smooth finishes.








Panic push bar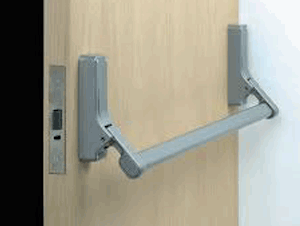 Measurement:Each
Brand:Sargent-USA
Description:
A panic push bar (also known as exit device, panic device, or a crash bar) is a type of door handle that permits opening the door quickly during emergency conditions. The mechanism consists of a spring-loaded metal bar fixed horizontally to the inside of an outward-opening door. When the lever is either pushed or depressed, it activates a mechanism which unlatches the door, allowing occupants quickly exit the building. Doors fitted with crash bars are commonly used in commercial and other public buildings, and are mandated by some fire safety standards. They are sometimes intended solely for emergency use, but in many buildings the crash bar functions as the primary mechanism for opening a door in normal circumstances as well.
Cipher Lock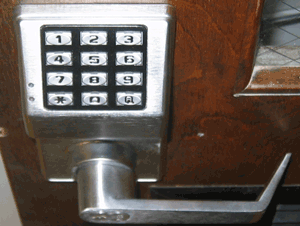 Measurement:mtrs
Brand:USA
Description:
A Cipher Lock makes use of a feature keypad in place of standard keyhole. This type of lock provides easy access to any building by the use of a numerical pin code in place of a key. Such locks feature a very standard locking system and include an exclusive variety keypad in place of the traditionally found lock cylinder. Cipher locks can even be used for commercial applications for restricting easy access to equipment or staff areas. The best thing about these locks is that in spite of being highly technological, these locks do not require any kind of wiring and can easily be installed by making use of the same techniques and the tools used for installing the basic mortise and cylindrical lock sets.



Door Closer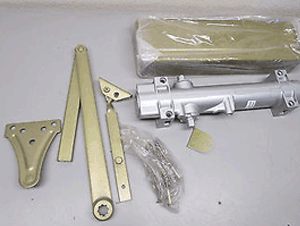 Measurement:mtrs
Brand: Sargent-USA
Description:
We also offers several types of door closers: cam action, surface mounted and concealed. All are engineered to meet the demands of architects and building owners, and most can be used in exterior and interior applications.